CLASSIC 30 3000M
Art. 921 Thicker thread for quick filling and decorative seams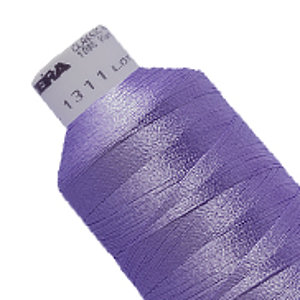 Classic

30
3000m item no. 921
100% viscose filament

The WOLDWIDE NUMBER ONE, Madeira CLASSIC viscose embroidery thread is made from the highest quality raw material rayon, giving a stunning yet subtle sheen finish to erfectly
complement the embroidery. CLASSIC viscose is literally the ideal embroidery thread. Four thicknesses (60, 40, 30 & 12) are available and in over 400 colors, including Ombre,
Multi color and Astro shades. The extreme softness and flexibility prevents loop formation and allows stitches in all directions.

CLASSIC viscose embroidery thread produces soft, elegant embroideries with a natural looking lustrous sheen.
Tests have shown that CLASSIC viscose thread can run comfortably at high speeds of 1200 stitches per minute. During testing, CLASSIC rayon averaged 400,000 stitches without a thread break. The super soft CLASSIC even protects needles and thread cutters from rapid wear and tear.
For best sewing results we recommend the use of needle size #75/11
Available in 178 colors

Oeko-Tex Certification
Classic color card
Technical Datasheet
Flyer Facts

Note:
The colours shown here are not originals. The colours and colour numbers in the colour cards are decisive.