FS 50 1000M
Art. 987 Very thin, suitable for sharp contours, small letters, filigree, monograms and delicate fabrics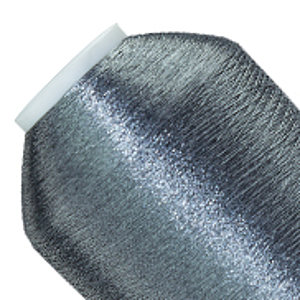 987 - Metallic look and sensational appearance - 4 metallic effect threads specially designed for use on sewing and special machines. These threads of 3 or 5 ply, show an extreme tensile strength and offer a completely new look. The stylish colors range from bright white diamond to mysterious graphite.
Finest metallic thread. Perfect for pure and detailed contours, linear designs, small lettering down to 4mm, fine monograms and filigree embroidery.

55% metallis polyester 45% polyamide
Available in nice colours
FS Product leaflet
Oeko-Tex Certification
Color card
Technical Datasheet
Flyer
YouTube

Watch the video
Step by step guide
For best sewing results we recommend the use of needle size #65/9 - 75/11
Note:
The colours shown here are not originals. The colours and colour numbers in the colour cards are decisive.