9815 METALLIC 15 303M (20G)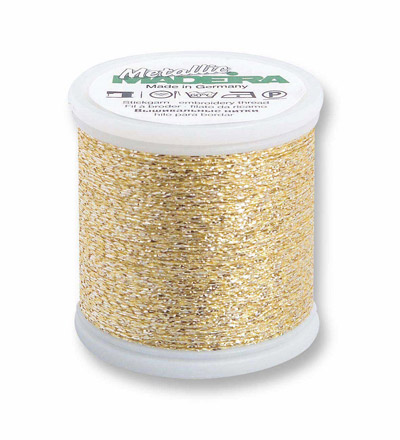 Metallic No. 15
20 m (22 yds) Art. 9815
60 % Polyester – 40 % metallised Polyester

Metallic No. 15 is an extra strong, non stranded metallic thread for traditional gold work. Very popular for hand quilting and crocheting. Lace makers love the consistency of this tread and embroidery enthusiasts use it for stippling with long stitches.
Oeko-Tex Certification