RAYON EMBROIDERY & QUILTING
Embroidery & quilting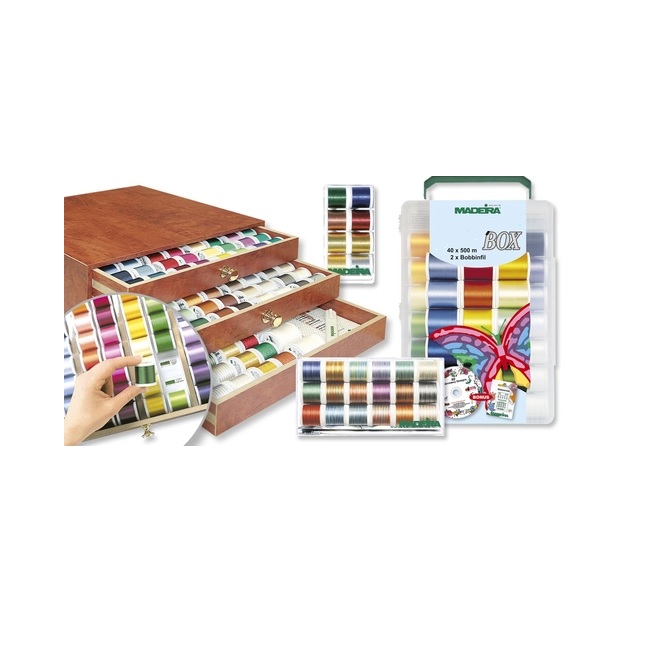 Rayon No. 40
100 % viscose filament

Top quality machine embroidery thread available in an exceptionally vast variety of colours. Ideally suitable for quilting, decorative stitching and embellishment on all fabrics from the finest silk to the toughest leather and denim.

Rayon is the perfect thread professionals choose for their home sewing and embroidery machine for its natural high sheen.
For best results we recommend the use of the MADEIRA universal embroidery needle #80/12 and the fine MADEIRA underthread Bobbinfil No. 70.
Thread assortments are a smart purchase as it offers up to 30% lower price compared to single spools.