9807 METALLIC 6 50M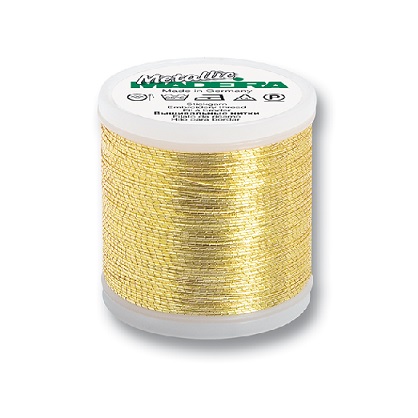 Metallic No. 6
50 m (55 yds) Art. 9807
75 % Viscose – 24 % metallised Polyester – 1 % silver

A special production process gives the smooth and outstanding dimensional effect to this thread, especially with its pure silver content. The very special metallic construction of Metallic No. 6 will not allow the thread to pull through fine fabric but is outstanding for heavier canvas work, lace making, outlining and couching. Tassels, borders, trimmings, or sewing on gimps and braids are amazing with Madeira Metallic No. 6.
2 single colours